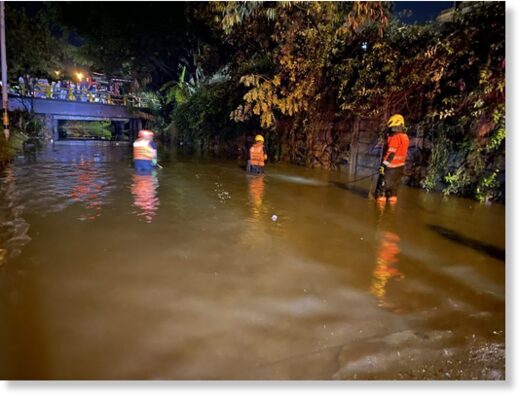 Government officials in Medellín, capital of Antioquia Department in Colombia, report at least 2 people have died after stormy weather and flash floods struck the city on 14 January 2023.
Streets of the city were flooded following a period of heavy rain. Strong winds of more than 100 km/h also caused damage. Emergency services received over 180 calls for assistance late on 14 January 2023. Around 25 people suffered injuries as a result of the severe weather.
The worst of the flooding occurred in the Conquistadores neighbourhood where firefighters discovered a vehicle completely submerged in flood water with two people dead inside.