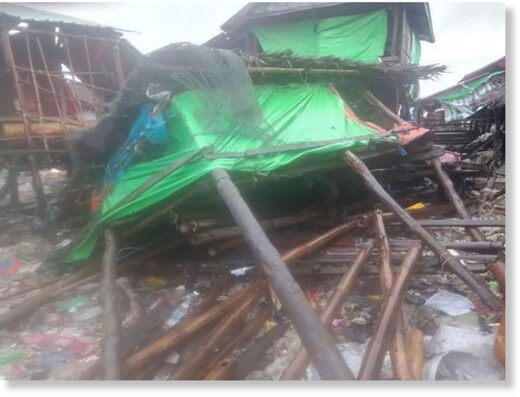 A powerful cyclone has hit the coastlines of Bangladesh and Myanmar after intensifying into the equivalent of a category-five storm.
Cyclone Mocha did not make landfall at the sprawling refugee camp in Cox's Bazar as earlier feared, but still tore apart hundreds of makeshift shelters.
At least six people have been reported dead in Myanmar.
Up to 90 per cent of the western Rakhine state's capital city Sittwe has been destroyed, residents told the BBC.
The Burmese military has declared the whole of Rakhine as a natural disaster area.