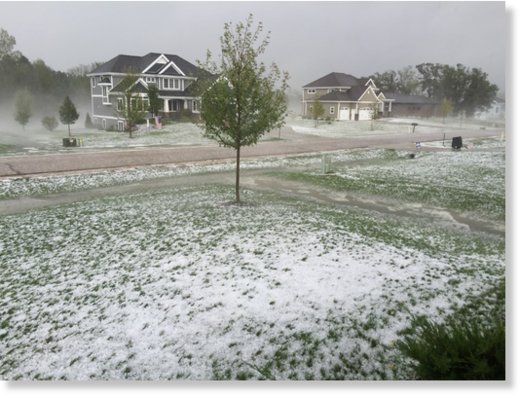 Law enforcement agencies are advising that Dane County motorists use caution during rush hour as water recedes from a late afternoon deluge Monday.
Madison police said a severe thunderstorm that passed through the metro area around 4 p.m.
downed power lines and caused flash flooding as storm drains failed to keep up in some areas.
Police and trained weather spotters reported
hail ranging from 1 to 2 inches across the Madison area
. The largest hail was spotted in Middleton, according to reports published on the National Weather Service's website for its Sullivan office.
Most of the roadway flooding was concentrated on the city's South and West sides, said Sgt. Eugene Woehrly.
The Madison Fire Department reported that three cars attempted to drive through flood waters at the intersection of University Avenue at Rose Place and firefighters assisted one victim out of her passenger window and onto dry land.