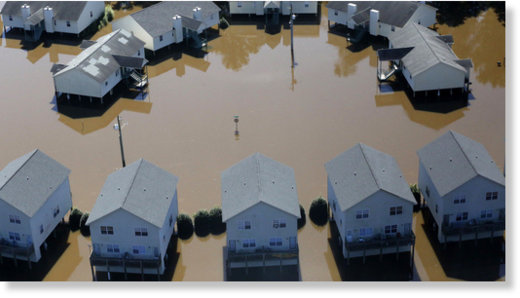 Historic flooding is creating life-threatening conditions in North Carolina, days after Hurricane Matthew inundated the state with more than a foot and a half of rain. Entire towns remain underwater, and swollen rivers still haven't crested.
The death toll in the Tar Heel State has plateaued at 20, while only 46,000 customers remain without power, down from a high of 900,000, Governor Pat McCrory said Thursday. Nearly 3,400 people remain in shelters, though mandatory evacuation orders remain in effect for several parts of the state.
"It's almost like a surreal environment because since Monday we have had Carolina-blue skies,"
McCrory said.
"While we are having beautiful days, people are suffering."
"I have been to those shelters, and it's tough,"
he said.
"How will we get at least temporary housing for thousands of people? There is no easy solution."
Despite the sunshine, dangers from the flooding remain.