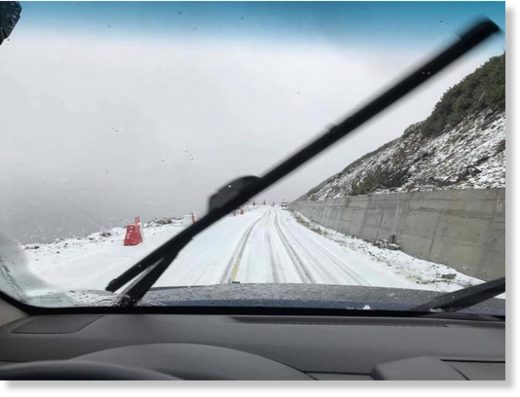 Those living or visiting mountain areas last weekend had first seats to a preview of the upcoming winter season.
It snowed heavily in the mountains, with the layer of snow reaching

some 80 cm

at Omu Peak in Bucegi Mountains on Sunday morning.
The snowfall also covered Romania's beautiful high altitude roads Transfagarasan and Transalpina, at over 2,000 meters. Moreover, due to the bad weather alerts issued last Friday, the roads company CNAIR decided to close the segment between Ranca and Obarsia Lotrului on Transalpina.
The Transfagarasan is officially open until October 31 but the authorities advise tourists not to take this road in the following days as the snow reaches 1 meter on some segments.
They are currently working on removing the snow.