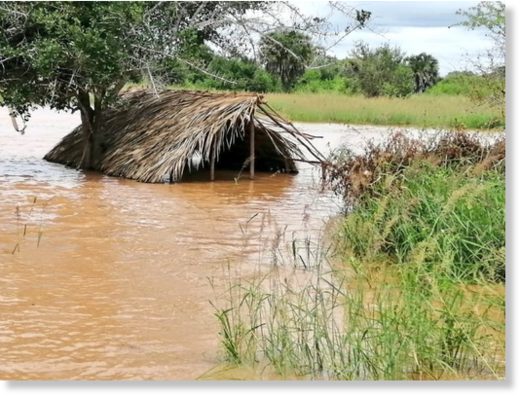 The death toll continues to rise as the flood situation worsens in Kenya.
Government Minister Eugene L. Wamalwa, said on 13 May that 237 lives have now been lost due to flooding that began in April - a jump from 194 fatalities announced last week. A total of 161,000 households (over 800,000 people) have now been affected across the country.
"The flood situation in the country has worsened, we have thousands displaced across the country and as a government we are reaching out to all areas with humanitarian Support even as we come up with long term mitigation solutions."
The Minister added: "The floods and rising water levels in all our lakes and rivers is unprecedented and the devastation overwhelming. Lake Victoria last reached these levels in the 1950s and Lake Naivasha last reached these levels in 1961."
Over the last few days heavy rainfall caused more flooding in the country, with the worst seen in central and northern areas.