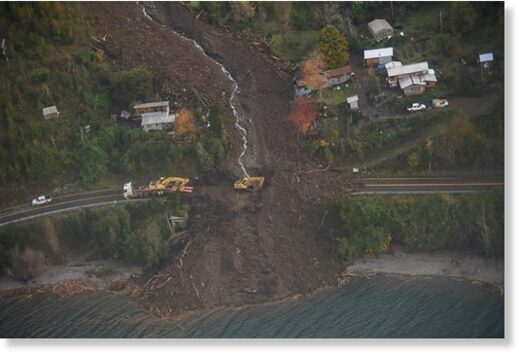 Dozens of people have evacuated their homes while others have been left isolated after heavy rain triggered landslides and flooding in Bio Bío, Araucania, Los Ríos and Los Lagos Regions of Chile. Around 15,000 people were left without power.
Chile's National Emergency Office ONEMI reported the development of the frontal system forecast for the section between the Ñuble and Los Lagos regions on 01 June 2021.
According to figures provided by ONEMI, in a 20 hour period on 01 June, Maquehue in Padre las Casas Commune of Araucania Region recorded 101.9 mm of rain, while Corral in Los Rios recorded 128.9 mm and Concepcion in Bio Bío recorded 77.8 mm.