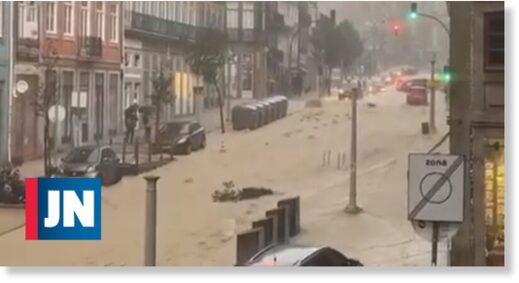 Absolute chaos was unleashed yesterday in downtown Porto following little more than 20 minutes of intense rain.
Meteorologists estimate that 25 litres of water per square metre fell in this small time period, transforming parts of the city into a raging river.
Considering northern areas have up till now avoided the kind of flooding horrors experienced in urban areas of Lisbon just before Christmas, Saturday's deluge has seriously worried city authorities.
Deputy mayor Filipe Araújo admitted that "for the first time" water rose 'up' to the surface and did not drain into the underground river.
"We have a river that passes below that normally transports (rain) water. If we don't detect ways of correcting (the problem), it could happen again..." he said.