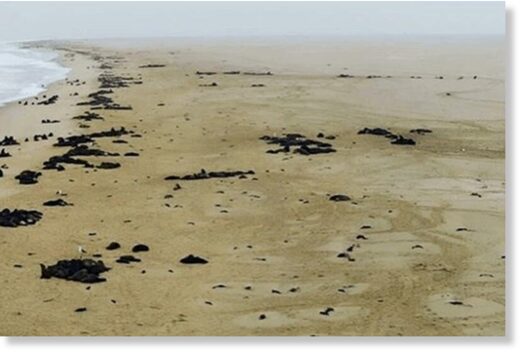 The beach at Pelican Point in Namibia is covered with more than 5000 dead baby seals, Ocean Conservation Namibia (OCN) said in an Instagram post on Wednesday. Drone footage taken by the OCN shows the beach full of seal pup bodies.
"We are sitting at the cusp of a catastrophe. There are literally thousands of seal pups being born prematurely and dying almost immediately," OCN said. "This is a natural phenomenon - meaning that when the pregnant female feels she does not have enough reserves, she can abort her fetus. This happens every year to a few individuals,
but never on this scale!"
Seals give birth in the middle of November, but sometimes you can see prematurely born seal pups in October. Premature seal pups cannot survive. They are too young and not fully developed.