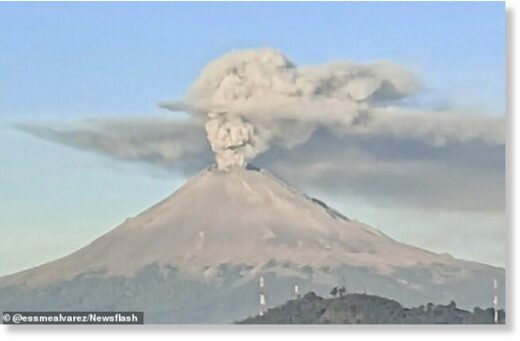 'The Elegant Skull', the face of Mexico's 'Day of the Dead' festival, appeared in a volcanic ash cloud during an eruption weeks before the annual festivities.
A photograph of the cloud shared on social media soon had netizens likening its shape to the character - also known as The Catrina Skull - and saw the sighting as a reminder of the festival held on November 1 and 2 every year.
The picture of the Popocatepetl volcano eruption, located between the central Mexican states of Puebla, Morelos and Mexico, was taken on Wednesday.
Authorities from Puebla issued a warning on Wednesday morning notifying citizens the volcano was showing moderate activity, however, what made headlines was the viral picture of the cloud of ash it was producing.