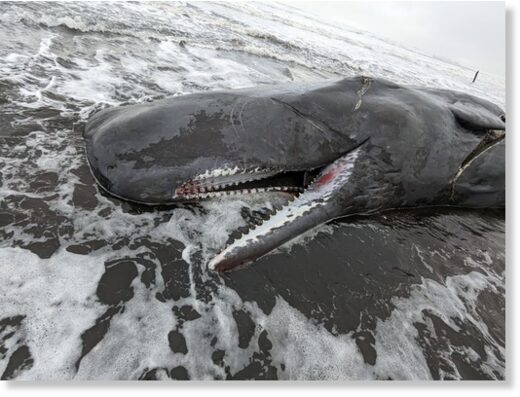 Visitors to Fort Stevens State Park near Astoria discovered a dead, beached sperm whale Saturday.
The whale beached just south of the Peter Iredale shipwreck, said Michael Milstein, a spokesperson for the National Oceanic and Atmospheric Administration. Photos show a gash in the carcass, suggesting a vessel may have struck the whale, he said.
As of Sunday, it wasn't clear if the gash caused the whale's death or happened after the whale was already ill in some way.