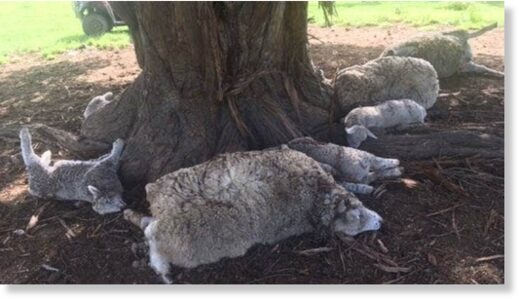 After a weekend away, Ōhingaiti farmers Margaret and Bruce Goodwin made a shocking discovery while checking their paddocks last Monday.
Twelve sheep carcases lay beneath a totara tree, consisting of three ewes and nine lambs.
All lay spread out around the tree, and it was believed they were struck by lightning after taking shelter during a large thunderstorm.
Margaret Goodwin said she had consulted her local vet and fellow farmers around their community but the incident was a first for them.