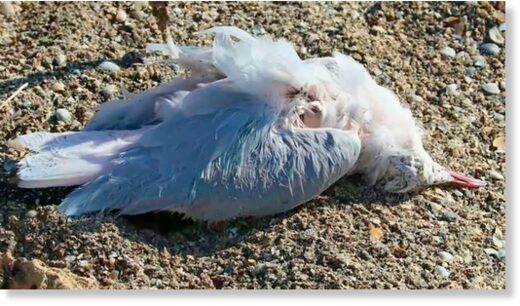 A mysterious suspected 'bird flu' is feared to have wiped out thousands of seabirds.
Scientists are urgently investigating the cause of up to 7,000 deaths of black-necked grebes, sea doves, and gulls.
Disturbing videos show the dead birds along the Arabat Spit and Sivash Bay in the Azov Sea.
Harrowing footage shows one tragic bird still alive but with evident damage to its nervous system, losing its orientation.