Earth Changes
Volcano Time-Lapse
YouTube
Fri, 09 Sep 2022 18:18 UTC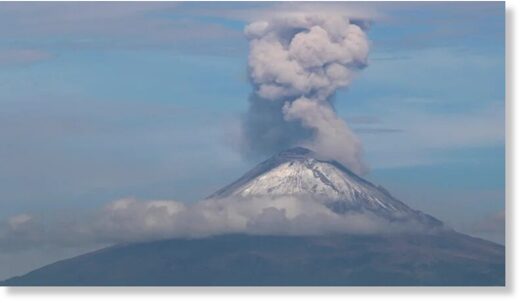 At 03:44 CDT an eruption was observed at Popocatepetl Volcano in Mexico.
Thank you to CENAPRED and Webcamsdemexico:
https://www.youtube.com/c/webcamsdeme...
---
Chave Weather
YouTube
Thu, 08 Sep 2022 11:53 UTC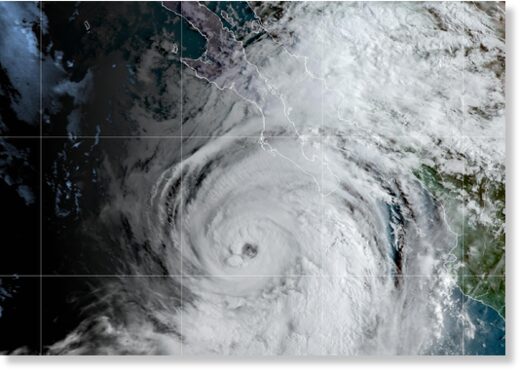 Hurricane Kay caused flash floods in Baja California Sur, Mexico on September 8th 2022.
155km/h winds hit western coast, causing tidal surges.
Heavy rain cause flooding in residential areas, including Mulegé.
Homes were flooded, destroying possessions, and road flooded.
Warning remain in place as the hurricane continues it's path.
The hurricane will pass near the coast of San Diego, California, USA on September 9th, causing further disruption.
---
---
Gerard Couzens
Daily Mail
Thu, 08 Sep 2022 08:27 UTC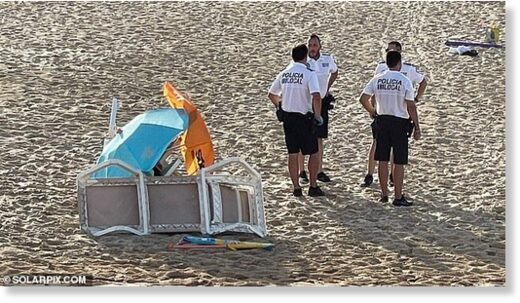 Two foreign holidaymakers have died in a lightning strike at the same beach in Majorca.
One of the men died instantly at a beautiful white sand cove called Cala Mesquida near Capdepera in the north-east of the island.

The other victim, believed to be unknown to the first, started convulsing and died around 40 minutes afterwards despite efforts by emergency responders to revive him at the scene.
The drama occurred during a storm in the area and led to the popular beach, famed for its white sand and crystalline waters, being evacuated briefly to avoid a further tragedy.
Local reports said one of the men was killed after it began raining hard and he put his hand on the metal handle of his parasol to fold it away and leave the beach with his wife when lightning lit up the sky.
---
RT
Thu, 08 Sep 2022 15:02 UTC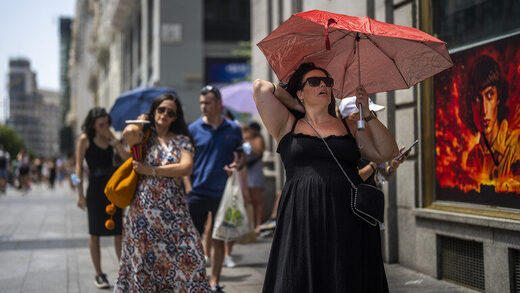 The EU weather forecast report says the summer of 2022 beat all previous temperature records.
This year's heat waves and subsequent droughts resulted in the hottest summer in recorded European history, according to a report by the Copernicus Climate Change Service (C3S) - an EU-funded Earth observation agency.
In its findings, which were published on Thursday, the C3S notes that average temperatures from June to August were 0.4 degrees Celsius above the previous hottest summer, which was recorded in 2021. Meanwhile, the temperatures in Europe in August beat the 2018 record by a whole 0.8 degrees Celsius.
Comment:
The global warming alarmists would have us believe that these extreme temperatures are due to anthropomorphic causes. That's the scam. Extreme weather changes are indicative of planetary cycles that are trackable through history. Check out
Sott's monthly Earth Changes
video series to see more examples of the extreme weather events rocking the planet.
See also:
---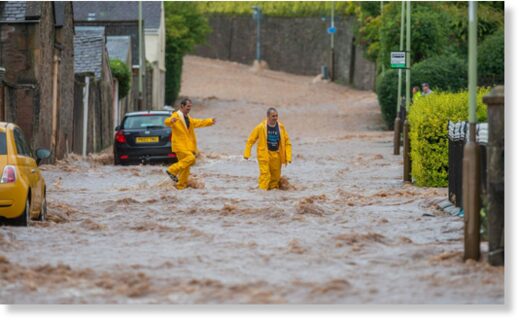 Crazy! Streets in Perth became rivers as major flooding hits Scotland.
In Perth area of Scotland, heavy rain has disrupted train and road transport.
Several roads in Perth, including Hospital Street, Glenearn Road, Glasgow Road, and Queen Street, are expected to flood, according to a warning from Perth and Kinross Council.
Numerous trains are canceled and buses are rerouted due to the impact on public transportation
---
World Is Dangerous
YouTube
Wed, 07 Sep 2022 17:36 UTC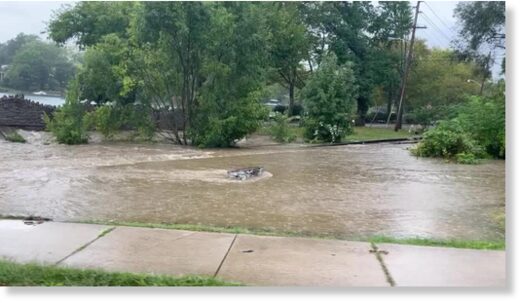 On September 7, local authorities reported that flash floods in northwest Maryland led to numerous water rescues. Floodwaters are seen flowing through Hagerstown on video uploaded to Facebook by Washington County MD Fire Calls on Wednesday afternoon. On Wednesday, the Hagerstown region experienced about 2 inches of rain, which led to flooding throughout the city.
---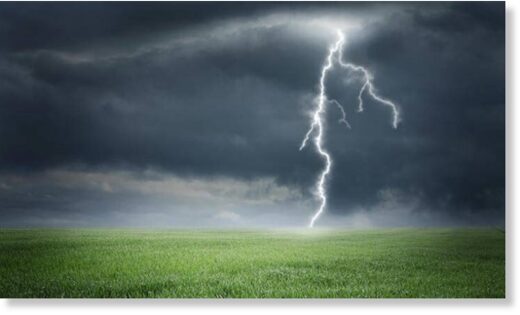 Nine farmers have been killed in Ullapara upazila of Sirajganj district after they were struck by lightning.
The deceased were known as Mokam Hossain, 55, Monnaf Hossain, 20, Shamsher Ali, 52, Shaheen, 32, Aktar Hossain, 65, Abdus Kuddus, 60, Shah Alam, 42, Ritu Khatun, 14, another one remained unidentified.
The incident occurred around 5:00 pm on Thursday (September 8) in Panchakashi Union's Matikora area.
Panchakashi Union Parishad Chairman Tawhidul Islam Firoz said,
15 farmers were working in a field when the lightning struck. Five died on the spot and another four died under treatment at the hospital.
Ullapara Model police station Officer-in-Charge (OC) Nazrul Islam confirming the.
Upazila Nirbahi Officer Uzzal Hossain said, we have visited the spot. The family of each deceased victim killed in the incident is provided a maximum of Tk 25,000 as compensation.
---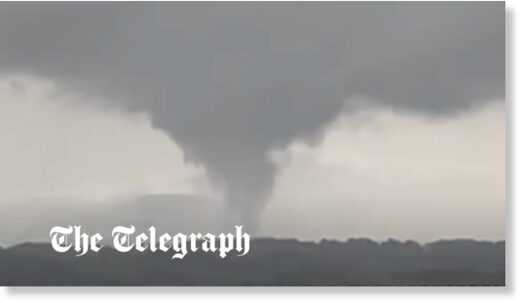 A tornado was spotted in Scotland as heavy rain and thunderstorms swept parts of the country.
People in Midlothian were surprised to see the unusual weather event on Tuesday afternoon.
A Met Office yellow warning of thunderstorms was in force until 11pm on Tuesday for much of central, eastern and north eastern Scotland.
The Met Office said the tornado was a waterspout, a type of tornado that forms over open water.
Twitter user Aisling posted a video of it passing Rosewell, Midlothian and wrote: "Never seen anything like it. It went right by our house. The video doesn't capture how intense it was."
Others shared their surprise, with one person writing: "Never seen a tornado before in Midlothian" while another tweeted: "Tornado in Midlothian. Crazy weather."
---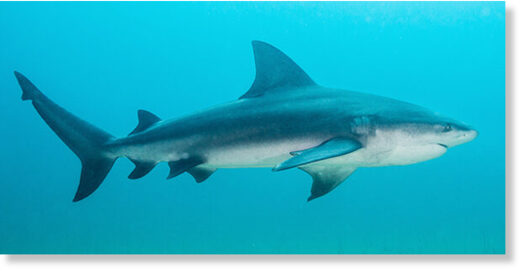 A shark attacked and killed a U.S. cruise ship passenger who was snorkeling in waters around the Bahamas on Tuesday, according to authorities.
The incident involved a 58-year-old woman from Pennsylvania and occurred at a popular snorkeling spot near Green Cay in the northern Bahamas, police spokeswoman Chief Superintendent Chrislyn Skippings told The Associated Press.
"It's unfortunate," she said.
Skippings said the woman's family identified it as a bull shark.
---