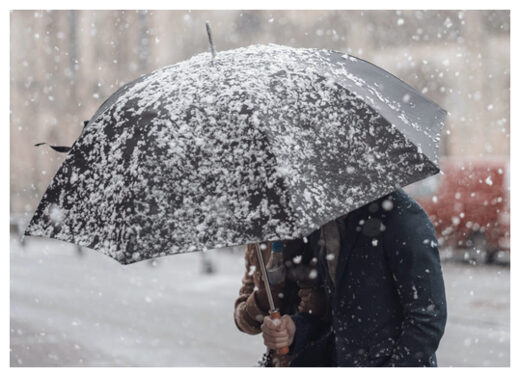 A pioneering new study helps shed light on the chances of extreme cold, and potentially snow in the UK in the next fortnight.
A dramatic meteorological event, known as a sudden stratospheric warming (SSW), is currently unfolding high over the Arctic.
SSW events are some of the most extreme of atmospheric phenomena, occurring in only about 6 of every 10 winters, and see polar stratospheric temperature increase by up to 50°C over the course of a few days.
The usual strong westerly winds of the stratospheric polar vortex also break down and reverse in direction.
The new study, by experts from the universities of Exeter, Bristol and Bath, involved the analysis of 40 observed SSW events which occurred over the last 60 years. Researchers developed a novel method for tracking the signal of an SSW downward from its onset in the stratosphere to the surface.
These events are linked to severe weather events, such as the infamous 2018 "Beast from the East" which covered the UK in swathes of snow.
The study is published in the
Journal of Geophysical Research
and funded by the Natural Environment Research Council (NERC).
The stratosphere is the layer of the atmosphere from around 10-50km above the earth's surface.