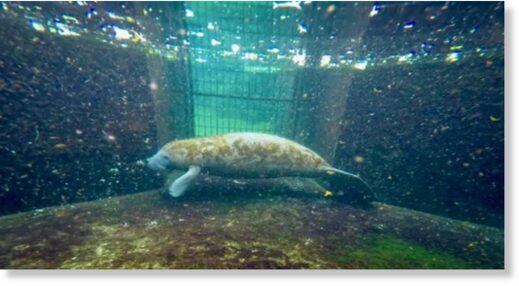 Baby manatee Lativa was so sick that her caregivers had to put a flotation device on her to allow her to come to the surface to breathe.
Others have not been so lucky:
the gentle marine mammals are dying at an unprecedented rate in Florida, and there are not enough animal hospital "beds" to handle the crisis.
When two-year-old Lativa was rescued earlier this month, she was suffering from severe exposure to brevetoxins, potent neurotoxins produced by red tides or algae blooms that have contaminated some bodies of water in the US state.
"She was found beached and they never beach themselves... she was completely unresponsive," recounts Molly Lippincott, animal care manager for ZooTampa at Lowry Park.