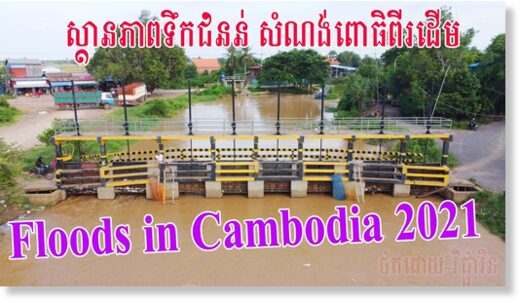 Flash floods are still washing over roads and inundating homes in three districts of Banteay Meanchey province, while in Preah Vihear province the water level of the Stung Sen River continues to climb towards emergency levels.
The heavy rains are also causing the Mekong River to gradually flood and flow into a number of canals as well,
creating potential dangers for those living in low-lying areas along the river and prompting warnings from government officials for the public to maintain a vigilant watch on the situation in their localities.
Ros Sophany, provincial deputy governor and spokeswoman for the Banteay Meanchey Provincial Administration, told The Post that many rural roads in Malai and Mongkol Borei districts and in Poipet town were presently washed out by flash floods.