We remember things longer if we take breaks during learning, referred to as the spacing effect. Scientists at the Max Planck Institute of Neurobiology gained deeper insight into the neuronal basis for this phenomenon in mice.
With longer intervals between learning repetitions, mice reuse more of the same neurons as before - instead of activating different ones. Possibly, this allows the neuronal connections to strengthen with each learning event, such that knowledge is stored for a longer time.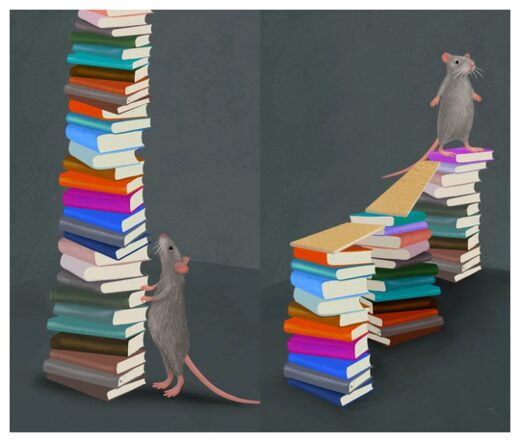 Many of us have experienced the following: the day before an exam, we try to cram a huge amount of information into our brain. But just as quickly as we acquired it, the knowledge we have painstakingly gained is gone again. The good news is that we can counteract this forgetting. With expanded time intervals between individual learning events, we retain the knowledge for a longer time.
But what happens in the brain during the spacing effect, and why is taking breaks so beneficial for our memory? It is generally thought that during learning, neurons are activated and form new connections. In this way, the learned knowledge is stored and can be retrieved by reactivating the same set of neurons. However, we still know very little about how pauses positively influence this process - even though the spacing effect was described more than a century ago and occurs in almost all animals.