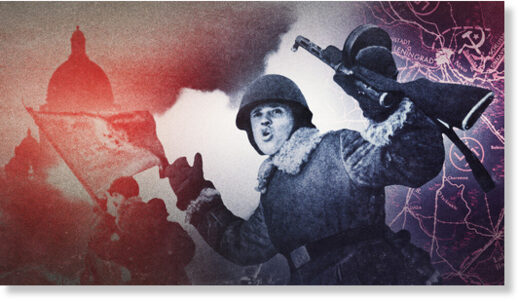 Saint Petersburg, then Leningrad, was the scene of one of the bloodiest and most tragic episodes of the Second World War.
Nazi Germany's siege of Russia's former capital lasted 872 days, claiming the lives up to a million civilians and about half-a-million soldiers.
Eighty years ago, in a colossal military effort, a breach was made in the blockade of the city: Operation Iskra opened a narrow, bare, exposed, but nevertheless operational land corridor from the 'mainland.'
This was the first relatively successful attempt to break through the Nazi lines after four catastrophic failures over the previous years. The success of the operation was incredibly important, but the victory took such a toll and is associated with so much indescribable grief and destruction that, even in Russia, it is recalled very rarely.