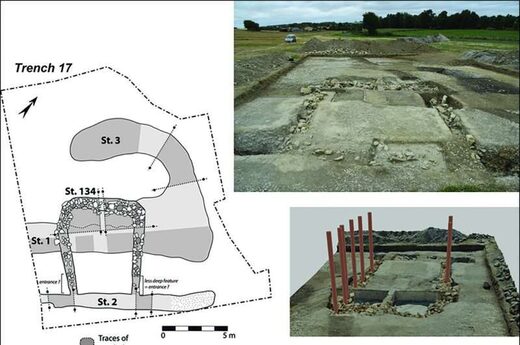 Archaeologists in France have found one of the first residential sites belonging to the prehistoric builders of some of Europe's first monumental stone structures.
During
the Neolithic, people in west-central France built many impressive megalithic monuments such as barrows and dolmens
. While these peoples' tombs stood the test of time, archaeologists have been searching for their homes for more than a century.
"It has been known for a long time that
the oldest European megaliths appeared on the Atlantic coast
, but the habitats of their builders remained unknown," said Dr. Vincent Ard from the French National Center for Scientific Research.