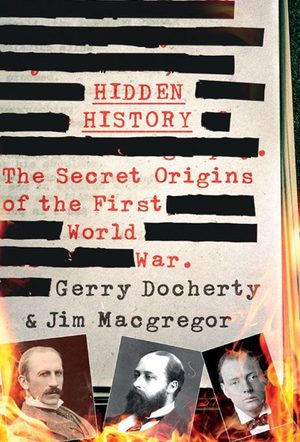 The authors of this thought-provoking book make the extraordinary claim that a small group of rich and powerful men sought, as early as 1890, to "
bring the whole uncivilised world under British Rule, for the recovery of the United States, for the making of the Anglo-Saxon race but one empire
". Led by Cecil Rhodes and backed by the fortunes of the House of Rothschild, the secret society that he formed sought to perfect a system of emigration in which British settlers would take over all of Africa and South America, and integrate the United States into the British Empire. The objective of all this was "
the foundation of so great a Power as to render wars impossible, and promote the best interests of humanity
".
The authors claim that what is defined as the "Secret Elite" provoked the Boer War so that the Boer colonies could be defeated and incorporated into the British Empire, stating that Jan Smuts, who was once Rhodes' close friend, "allegedly" defected to the Boers and encouraged them to initiate a war they were certain to lose.
During the war in South Africa, Germany had shown moral support for the Boers. This worried the Secret Elite. Germany was rapidly becoming the most powerful nation in Europe and a direct threat to the Secret Elite's plans for world domination. So Germany would have to be dealt with next.
To this end, talks were held in secret with Belgium.
From 1905 onwards
Britain planned, with Belgium, operations in the event of a German invasion
. It was the invasion of neutral Belgium which prompted Britain to declare war on Germany but, according to the authors,
this was all premeditated
. To explain this, it must be understood that a neutral nation cannot form treaties of alliances with other countries as this means they are no longer neutral - they have taken sides. But Belgium did have a secret agreement with Britain, one devised by the Secret Elite.