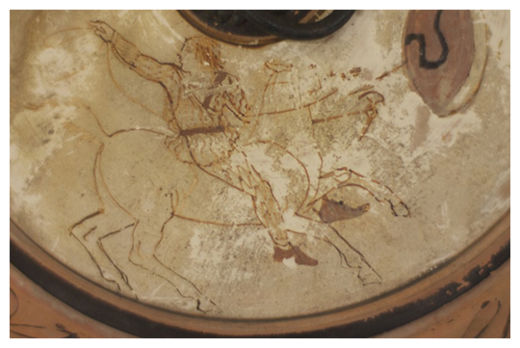 A 2,500-year-old predecessor of
DC Comics' Wonder Woman
super heroine has emerged on a vase painting kept at a small American museum.
Drawn on a white-ground pyxis (a lidded cylindrical box that was used for cosmetics, jewelry, or ointments) the image shows an Amazon on horseback in a battle against a Greek warrior.
Much like the fictional warrior princess of the Amazons, the horsewoman is twirling a lasso.
"It is the only ancient artistic image of an Amazon using a lariat in battle," Adrienne Mayor, a research scholar at Stanford University's departments of classics and history of science, told Discovery News.
Mayor noticed the vase at the University of Mississippi Museum during research for her 2014 book
The Amazons: Lives and Legends of Warrior Women across the Ancient World.
Created between 480 and 450 B.C. in Athens, the image is attributed to the Sotheby painter.