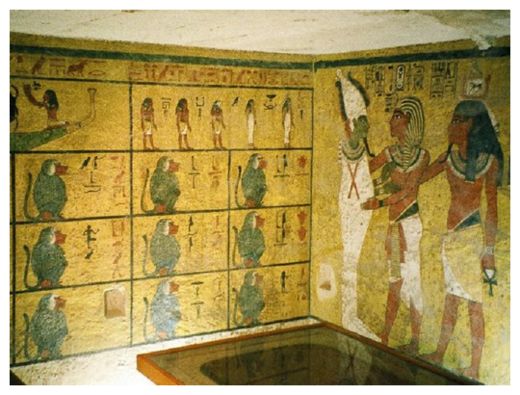 An investigation of King Tut's tomb to find secret chambers will begin tomorrow and will last until Friday, Egypt's Minister of Antiquity announced on Wednesday.
The announcement, reported in the Egyptian media, comes on the 93rd anniversary of the tomb's discovery in the Valley of the Kings in Luxor. On this day in 1922, British archaeologist Howard Carter found the entrance to King Tutankhamun's treasure-filled tomb.
A team from Cairo University's Faculty of Engineering and the Paris-based organization Heritage, Innovation and Preservation will investigate the tomb using infrared thermography.
The non-invasive search follows a claim by Nicholas Reeves, a British Egyptologist at the University of Arizona, that high-resolution images of the tomb's walls show "distinct linear traces" pointing to the presence of two still unexplored chambers behind the western and northern walls of the tomb.
According to Reeves, one chamber contains the remains, and possibly the intact grave goods, of queen Nefertiti, the wife of the "heretic" monotheistic pharaoh Akhenaten, Tutankhamun's father.