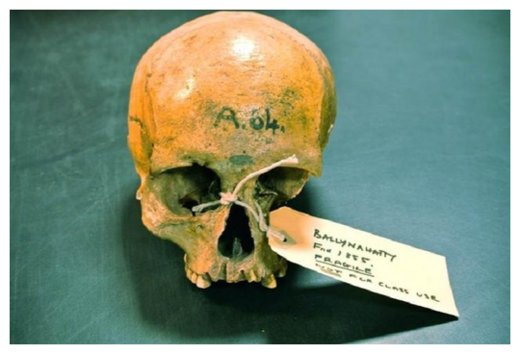 A team of researchers has sequenced the first ancient human genomes from Ireland, shedding light on the origins of Celtic people and their culture.
For their study, geneticists from Trinity College Dublin and archaeologists from Queen's University Belfast studied the genomes of a 5,200-year-old female farmer from the Neolithic period and three 4,000-year-old males from the Bronze Age.
Their analysis revealed early Irish farmers were quite similar to southern Europeans, according to a
news release
.
"There was a great wave of genome change that swept into Europe from above the Black Sea into Bronze Age Europe and we now know it washed all the way to the shores of its most westerly island," Dan Bradley, study leader and professor of Population Genetics at Trinity College Dublin, explained in the release. "And this degree of genetic change invites the possibility of other associated changes, perhaps even the introduction of language ancestral to western Celtic tongues."
It is often debated whether the great transitions in the British Isles, from a hunter-gatherer lifestyle to one based on agriculture and later from stone to metal use, were due to local adoption of new ways by indigenous people or from the introduction of new people. These ancient Irish genomes confirm the later, suggesting there was a massive migration.