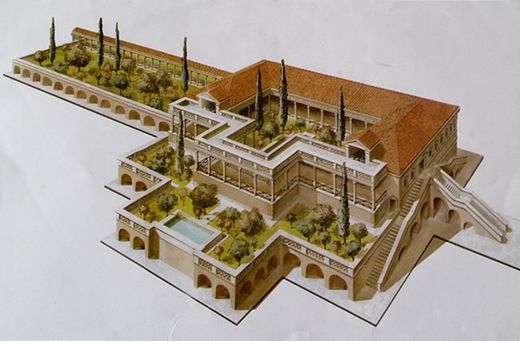 Archaeologists investigating the Tuscan island of Elba have identified the remains of the villa belonging to the real-life individual that inspired one of the principal characters in the epic tale of
Ben-Hur
.
Overlooking Portoferraio's bay, the once magnificent 1st-century B.C. estate, known as Villa Le Grotte (the Caves) because of the shape of its vaulted facades facing the sea, has long been believed to have been owned by Marcus Valerius Messalla Corvinus, portrayed as Ben-Hur in the Hollywood blockbuster starring Charlton Heston.
While Ben-Hur was a fictional villain, dreamed up in Lew Wallace's 1880 novel and immortalized in the 1959 MGM movie,
the Messalla character was based on a real-world historical figure
.
Marcus Valerius Messalla Corvinus was a member of one of the oldest and most important families in Rome, the
patron of the poet Ovid
, and
a commander at the battle of Actium in 31 B.C., fighting for Octavian against the forces of Mark Antony and Cleopatra
.