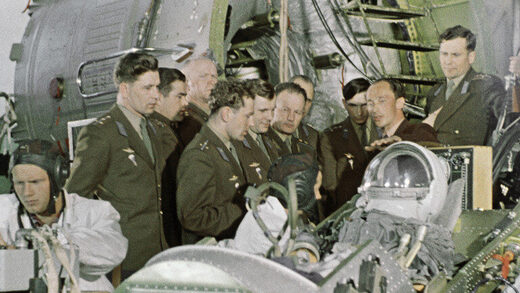 "Poekhali," or "Let's go." With those words, Soviet pilot Yuri Gagarin blasted off from Baikonur Cosmodrome in Kazakhstan 60 years ago today. His historic flight stunned the world and turned the smiling Russian into a superstar.
Gagarin's rocket, Vostok 1, carried him into orbit, after which he circled the Earth for 108 minutes before returning to the ground.
With this, Gagarin became the first human to successfully travel into space.
The Soviet space program had strange origins. In the dying years of the old Russian empire, an eccentric librarian in Moscow dreamt up the idea that humanity's "common task" was to resurrect the dead. Humanity would have
to scour the universe to find the dust into which our ancestors had dissolved, and then colonize other planets to provide room for their newly revived bodies
.