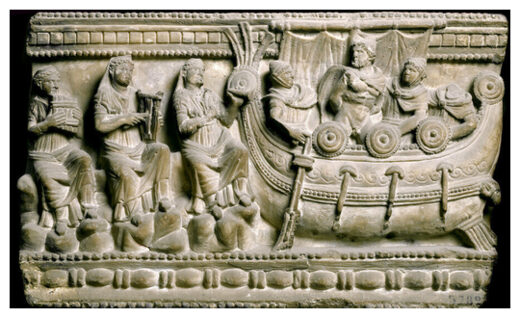 Unearthing
ancient relics
can tell you many things about a ghost civilization, but where you found those relics is not necessarily where those long-lost people came from.
For years, the origins of the Etruscans remained an unsolved mystery. They inhabited central Italy for two thousand years before the Roman Empire flourished and were thought to have emerged there. However, there were suspicions that they migrated from somewhere else (not in an Ancient Aliens type of way). Where their strange — and now dead — language came from is unknown, but it was definitely not Indo-European. So how did they materialize?
Researcher Cosmio Psoth of the University of Tübingen, who recently coauthored a study in
Science Advances
, revealed
they crossed the steppes of what is now Russia and Ukraine to reach the Italian peninsula of Etruria.
This disproves the assumption that language and origins are always related in some way or another. Etruscan genes were relatively stable until the Roman Empire took over, and conquering rulers seized foreign lands and brought in new blood.
"The Etruscans carried the steppe-related genetic component derived from populations that likely spread Indo-European languages across Italy. Nevertheless, they preserved their cultural and linguistic identity," Psoth told SYFY WIRE.