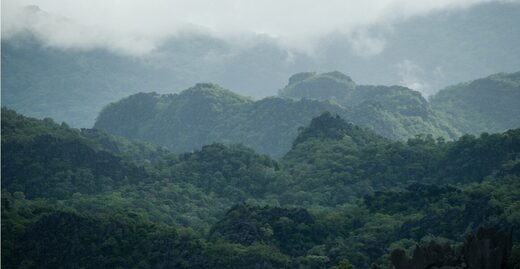 Some of the oldest evidence for modern humans living in rainforests has been found in a cave in Southeast Asia.
Researchers analysed fossilised teeth discovered in Laos, revealing that
these humans ate fruits and meat as part of an omnivorous diet
.
Early modern humans were in Southeast Asia were eating a wide range of foods to help them survive in rainforests.
An international team of researchers found that our Southeast Asian relatives were eating
a range of plants and animals
over 60,000 years ago, setting them apart from the largely meat-based diet it has previously been suggested many other populations of humans were eating at the time.