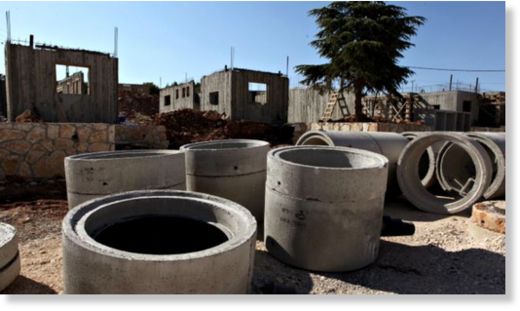 Defense Ministry changes housing regulation according to whether the houses belong to Jews or Palestinians.
The Defense Ministry's Civil Administration on Tuesday rejected a request to legalize a Palestinian house, claiming it was too close to a main West Bank road. A day earlier, the administration approved the construction of homes in the West Bank settlement of Ofra, after revoking the very ban on which the Tuesday decision was based.
The administration's planning heads, architects Natalia Averbuch and Daniel Halimi, said their considerations were purely professional. But observers maintain that the administration's planning is politically motivated and aimed at pushing the Palestinians off their land.
The request that a retroactive bulding permit be issued for the Palestinian house in Beit Ummar, a village 11 kilometers northwest of Hebron, was rejected by the administration's planning and licensing committee, headed by Halimi, on Tuesday. The administration had previously issued a demolition order for the house, which was built without a permit.