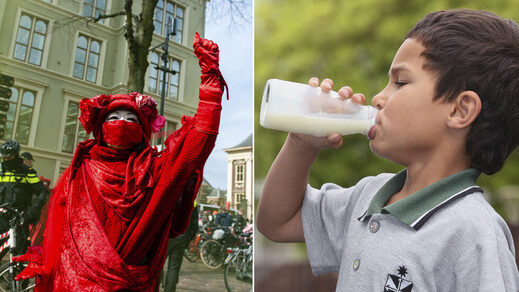 Extinction Rebellion's latest stunt is to campaign for vegan school meals because dairy products "discriminate against non-white people." Any credibility they have left is being eroded as they become a parody of themselves.
Some of the woke warriors within
Extinction Rebellion
may well be the dumbest and most intolerant people on planet Earth. And this world's not short on stupid intolerance.
They would not though, of course, accept that they are behaving in exactly the same way as the people they claim they most despise.
Their basic argument is one that most people would probably agree with. How could you not? They're demanding that governments across the globe take action against
climate change
because if they don't, most life on Earth will die. Slowly. Your grandchildren won't be able to breathe. That's a pretty persuasive argument.