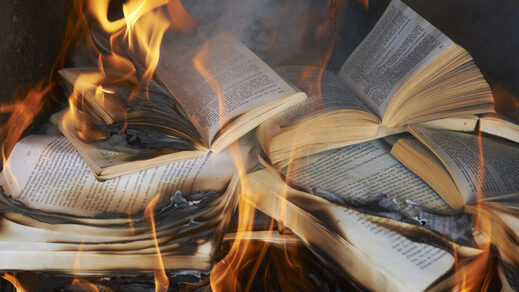 A shocking report reveals that 40% of British adults would support the state banning books deemed to contain sexist, homophobic, or racist content. This paints a worrying picture for the future of free speech in the UK.
According to
research
conducted by public opinion firm Redfield & Wilton Strategies, a plurality of adults in the UK would like to see the government censor books that are judged to contain content of a sexist, homophobic, or racist nature. The basis of this valuable piece of research, which has been largely ignored by the UK media, was the polling of 1,500 adults of all ages.
Unsurprisingly, young people are the most eager supporters of more censorship, while the older generations are more likely to be opposed. The report shows that 53% of 18 to 24-year-olds would support the government's banning of certain books, but this is down to 31% for 55 to 64-year-olds, with 28% of that category being "
strongly opposed"
to more censorship. Proof, I would argue, that wisdom does indeed come with age.