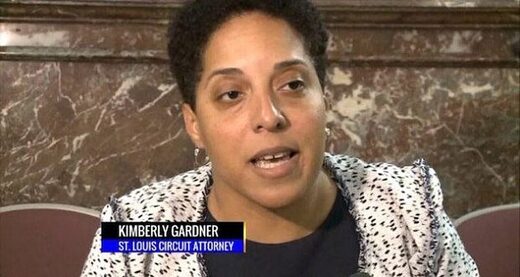 ICYMI| St Louis DA Kim Gardner is in a world of hurt after she lost her appeal for refusing to turn over her communications with operatives of George Soros and others in her prosecution of former Gov Eric Greitens. A court has already found that she committed 62 acts of misconduct and 79 cases of misrepresentation in convicting Greitens of crimes he did not commit. He was later cleared and the extremely popular Greitens is now running for the US Senate from Missouri.
Gardner has been a disaster for St Louis. Last year there more murders in St Louis than at any time in the last 50 years. Gardner has refused to prosecute so many murderers that the Missouri legislature had to pass a law limiting the time she had to file murder charges to 90 days. After that, the state Attorney General takes over the case.
Gardner refused to prosecute cases of drug dealers and child molesters even when there was enough evidence to make them open and shut cases. Her excuse was that the police are racists and she refused to take cases from over 20 policemen at all.