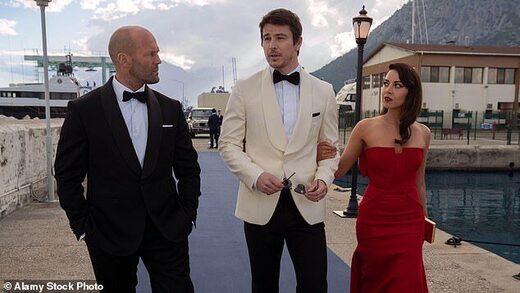 Guy Ritchie's new £125 million film
Operation Fortune
— with a cast headed by British stars Hugh Grant and Jason Statham — was pulled from release because it featured a group of Ukrainian gangsters.
The spy action thriller, which was filmed in 2020, was set to come out this spring but disappeared from schedules. I'm told that the nationality of the gangsters has now been edited out.
A trailer, which can still be seen on YouTube, shows Statham, as spy-for-hire Orson Fortune, realising that a deadly weapon has been bought by a Ukrainian crime syndicate.