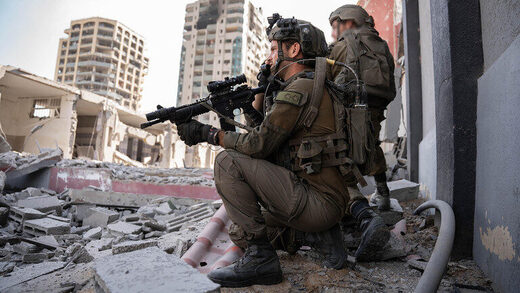 After a seven-day lull in the war between Israel and the Palestinian armed groups in Gaza, the resumption of hostilities has been given another green light from Washington. Having failed to lead its Israeli allies towards military victory, the US is permitting a dangerous escalation and rejects a peaceful solution that will prevent further civilian suffering.
Just minutes after the departure of US Secretary of State, Antony Blinken, from Palestine/Israel, the war in Gaza resumed, with a large aerial onslaught on Palestinian civilian infrastructure resulting in the
deaths of nearly 200 civilians
. The White House spokesperson John Kirby announced continued support for Israel's "
right and responsibility to go after Hamas,
" but to what end is unclear. As the likes of former Israeli Prime Minister Ehud Barak
admits that Hamas is far from falling apart
, it begs the question: what really is the point of this war?
Following six weeks of war that resulted in
likely over 20,000 Palestinian deaths
, the Israeli military has failed to produce any evidence that it has made a significant dent on the military capabilities of Hamas and the other Palestinian armed groups in the besieged coastal enclave.
While Israel forced its way into the major hospitals in northern Gaza, claiming that Hamas was using the sites as bases and command-and-control centers, the evidence produced by the Israel Defense Forces (IDF) does not support these allegations. The US government backed the idea that a
command node
had existed at the Shifa Hospital, and when the Israeli forces entered the hospital compound they presented weapons they claimed to have found there, as well as an empty tunnel.
Any such images released to the public are curated and edited by the Israeli army, but if independently verified, they could serve as evidence of militant presence - still, not proof of a control center or node. Little of note was discovered in other hospitals, and American claims of having solid intel that confirms Israeli claims is dubious, considering previous public statements such as US President Joe Biden's words about having seen "
confirmed pictures of terrorists beheading children
" which the White House later had to walk back.