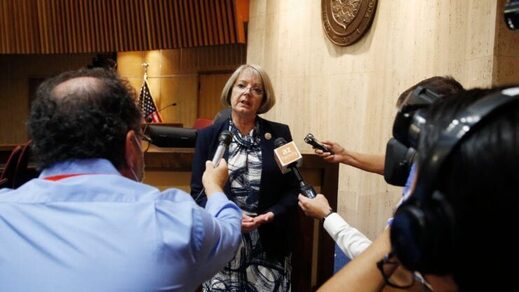 Last week, the
Gateway Pundit
reported about the emergency meeting that was called by the Maricopa County Board of Supervisors, after the County was reportedly unable to provide passwords to the auditors performing an audit of the county's 2020 Election results. They also did not provide access to the routers which were requested in the audit as well.
On Wednesady afternoon, it was discovered that
"the entire database" showing the "Results Tally and Reporting" for the 2020 election had been deleted from the Maricopa County voting machines!
100 Percent Fed Up reports- President of the Arizona Senate Karen Fann has written a letter to Chairman Sellers, demanding answers.