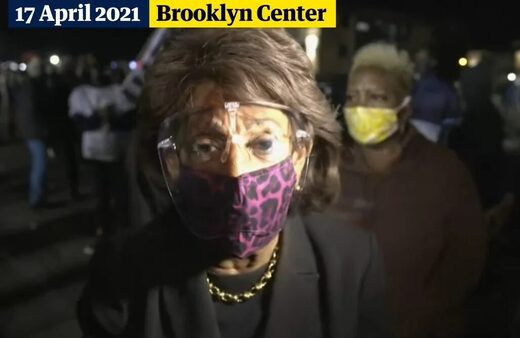 Legacy outlets covered Trump's speech with the pre-determined premise of incitement. They have either ignored or dismissed Water's call to 'get more confrontational.'
On Saturday, California Democratic Congresswoman Maxine Waters went to Minnesota and demanded militant demonstrators "get more confrontational" this week in the absence of a guilty verdict in the George Floyd murder trial of former Minneapolis Police Office Derek Chauvin.
"We are looking for a guilty verdict," Waters said. Anything less, would be an insult to warrant insurrection. "Not manslaughter. No no no, this is guilty. For murder."