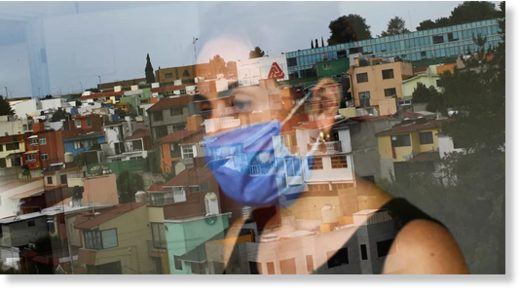 However well-intentioned lockdowns are, doctors and researchers warn that a protracted isolation and anxiety stemming from measures to curb the pandemic may exert a higher toll than the virus itself.
Over 500 doctors have sent a joint letter to US President Donald Trump to raise the alarm about the potential negative health consequences of the coronavirus lockdown that could outweigh the benefits from keeping people indoors and preventing them from getting infected.
They called the nationwide shutdown a "mass casualty incident" which put millions of Americans at risk
because they are being forced to miss routine screenings that could detect serious health conditions like cancer or prevent cases of stroke and heart attack.
"It is impossible to overstate the short, medium, and long-term harm to people's health with a continued shutdown
," reads
the letter
, which was sent on Tuesday. "Losing a job is one of life's most stressful events, and the effect on a person's health is not lessened because it also has happened to 30 million other people."