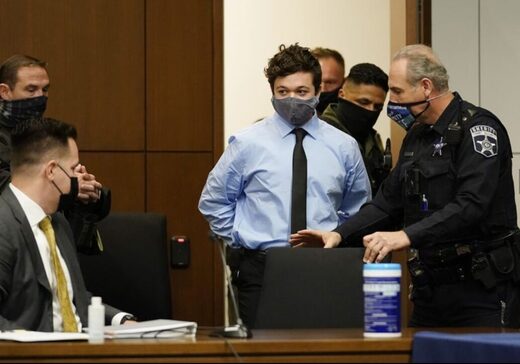 Lake County authorities on Friday afternoon handed off Kyle Rittenhouse to police in Wisconsin, where
he faces charges
stemming from the fatal shooting of two men and the wounding of a third during August protests in Kenosha, officials said.
Shortly after a judge ruled the Antioch 17-year-old should be extradited, Lake County sheriff's deputies drove him to the border and passed him to deputies from the Kenosha County sheriff's department, said Sgt. Christopher Covelli, of the Lake County sheriff's office.
Rittenhouse — who is charged with murder and several other counts — was booked into the jail in Kenosha shortly after that, said Sgt. David Wright of the Kenosha County sheriff's department. Rittenhouse's lawyers had voiced concerns for his safety in an adult lockup, but Wright said the teen would be held in a cell for juvenile detainees at the facility.