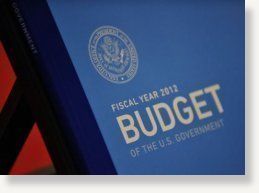 We are facing a tipping point. There will soon be a crisis affecting US citizens beyond any experienced since the Great Depression. And it may happen within the year. This past week three awful developments put a dagger into the hope for a growth-led recovery, which held promise of possibly averting a debt and currency implosion crushing the American economy.
The first was a little-noticed, but tragic, series of events in the newly elected House of Representatives. The speaker, Mr. Boehner, had given the task of fashioning the majority's spending cut agenda to Representative Paul Ryan (R-Wisconsin), a rising conservative star representing the vocal wing of fiscal conservatives in the House. Promising to cut $100 billion of government spending, Mr. Boehner spoke before the elections of the urgency to produce immediately when Republicans took control.
Out of a $3.8 trillion government spending agenda, the wonkish Mr. Ryan, considered by many to be the best hope for fiscal conservatives, revealed proposed cuts of a whopping $74 billion. After some tense meetings, (referred to as a "revolt" by some media) newly elected conservative congressmen convinced the leadership to commit to unspecified cuts of an additional $26 billion. The actual "cuts" from any such legislation will, of course, be less once the appropriate political log rolling and deal-making are done- let's call it $50 billion (while the deficit grows by $26 billion during the week it takes to discuss it). So go the hopes for serious spending restraint from our newly elected wave of rabid, anti-big government Republicans. They may deliver cuts 1.3% of total spending that is itself approximately 90% greater than collected taxes. Let's mark this spending reduction effort as an epic fail, at a time when epic success is almost required for survival.
The second awful development to occur last week was the employment report from the Labor Department, describing employment conditions in the U.S. economy in January, 2011. The report was packed with statistics, all pointing to anemic growth with a modest pickup in manufacturing employment. The little-noticed (not by the bond market) aspect of the report was the "benchmark" revisions, an attempt to get the total picture more accurate each year than simply adding up all the monthly change numbers. This year's benchmark revisions showed two alarming things: a decline from previously reported employment in December 2010 of nearly 500,000 jobs, and a reduction in the workforce of a similar amount.