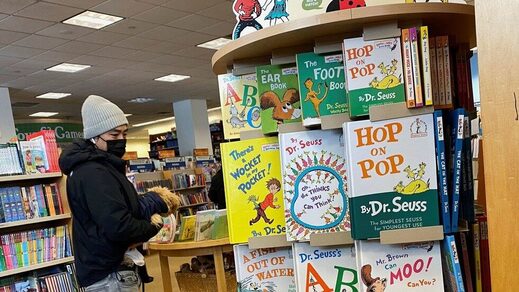 Public libraries across the US are pushing back against the cancelation of Dr. Seuss books, with the New York Public Library being the latest to say it will not censor the suddenly-controversial titles.
"As with all public libraries the New York Public Library does not censor books," spokeswoman Angela Montefinise said of the Seuss books in question, the
New York Post
reported on Wednesday.
Six titles - including
If I Ran the Zoo, And to Think That I Saw It on Mulberry Street
and
Scrambled Eggs Super!
- have been blasted as politically incorrect for supposed racial and ethnic stereotypes, and the company behind their publication announced this week the books will no longer be printed or licensed to third parties.