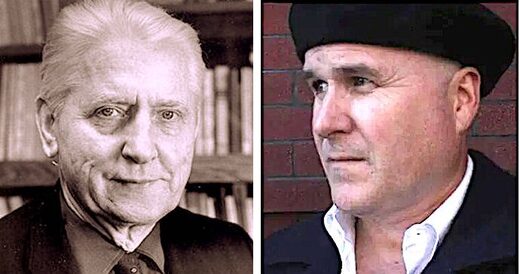 Some of the best advice for dealing with the media can be found in
He Leadeth Me,
a 1973 book by American Jesuit Father Walter J. Ciszek. Father Ciszek was captured by the Russian army during World War II. They accused and convicted him of being a Vatican spy. He would spend 23 years in Soviet prisons and the labor camps of Siberia.
In one key passage, Ciszek describes how his dismissive contempt for his captors and the absurdity of the charge against him vanished
. In a moment, they turned to cold realism when he realized what he was dealing with. The Russians were not about to stop asking him the same questions over and over again for days on end. They were not going to listen to facts or reason.
"They were relentless, and they were thorough, and they were good at their trade,"
Ciszek notes.
Respect Thy Enemy
This kind of appreciation for the skill of your enemy is essential to dealing with atheist materialists, whether in the old Soviet Union or in the modern media.
Sure, the press is filled with people who are incompetent and make unbelievable mistakes. You and I might consider the MSM something of a joke.
But don't be fooled. In the midst of the mediocrities, you'll also find experts and fanatics. You'll meet people schooled in opposition research, psychological warfare and emotional manipulation.