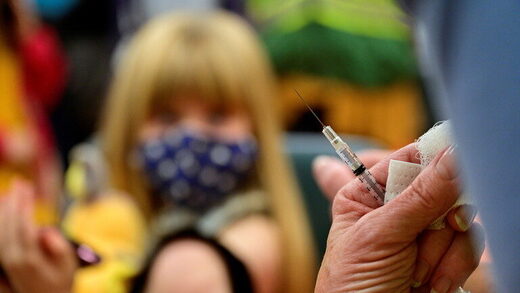 Israel has begun administering Covid-19 vaccines to kids aged between five and 11, the youngest age group yet to be approved for the jabs,
with tens of thousands of immunizations scheduled for youths in the coming days
.
Health officials said
"several hundred" children in the five to 11 age group were vaccinated on Monday
, as
cited
by the
Times of Israel
, noting that another 24,000 are booked for their shots on Tuesday, or about 2.5% of those eligible in the younger demographic.
"The disease is mild [in children]
, but there are cases where the disease can continue with long-term symptoms such as insomnia and muscle aches," Israel's Covid-19 czar Salman Zarka told reporters, adding "Along with protecting children, the vaccine provides a solution to a normal and uninsulated life.
It will help parents get back to normal."

Comment: Would parents really be willing to sacrifice their children's health so they can 'get back to normal'? Do these parents not see that life is never going back to normal?