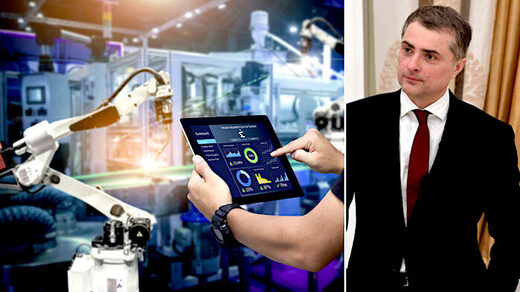 In 100 years, politics as we know it will have degenerated into
"humanless democracy," where decisions are made by machines instead of elected leaders, and countries will no longer need physical territory to exist in cyberspace.
That's
the theory
of Russian presidential aide Vladislav Surkov, who penned an article called
"Desolate Democracy and Other Political Wonders of 2121,"
in which he outlines his prediction for the evolution of politics and governments over the next century.
Surkov, once dubbed the Kremlin's 'grey cardinal,' held the post of Assistant to the President until February 2020 and has served under Putin in various capacities since 1999. His time in the Kremlin is best remembered by the cottage industry it spawned in the West, in which
foreign commentators often portrayed him as the brains behind the entire operation
.
In his latest piece, written for the publication
Actual Comment
,
Surkov outlined his view of the world in the next 100 years.
According to the former Kremlin aide,
the coming century will see the "division" and "colonization" of cyberspace, while many wars are fought on the ground.