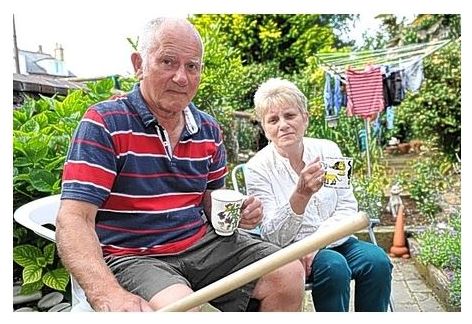 A brother and sister say they were too scared to leave their home because of "evil" seagulls.
Penny Freeman, 69, and her brother, Jim Fudge, 67, claim they could not leave their Bridlington home for four days due to two aggressive seagulls guarding their chick. Mrs Freeman, of Vernon Road, said: "I was held hostage in the house, too afraid to go out for four days.
"It was absolutely terrifying for us. I felt like a prisoner in my own home."
The seagulls' chick had fallen into Mrs Freeman's garden from their nest on her roof. She says they would squawk and behave aggressively whenever she or her brother stepped into the garden.