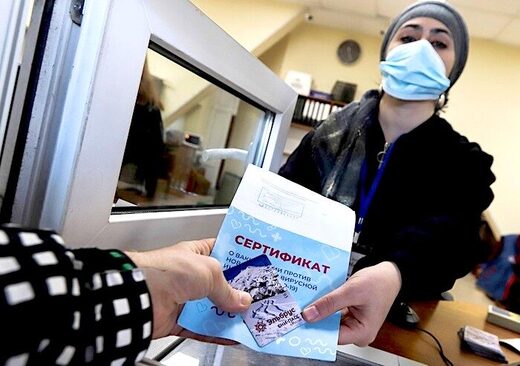 Russian citizens who buy and sell counterfeit coronavirus vaccine certificates should be summarily executed, a Russian regional lawmaker has argued, offering to pull the trigger as part of the firing squad himself.
Speaking during a meeting on Tuesday, Vladimir Sidorov, a deputy from the governing United Russia party serving on the regional Duma in Ryazan,
proposed the harsh punishment for people who buy the documents in the city, southeast of Moscow. "It is necessary to shoot them,"
he raged.
According to the lawmaker, he "would take part in the shootings" eagerly. "Be sure to do it! You and I have no other choice," Sidorov urged his fellow representatives.
The speech quickly went viral online, drawing criticism from Russian social media users. However, the local politician has since sought to climb down from the remarks,
saying he was overly emotional after losing his wife to Covid-19.
However, he insisted that anyone purchasing fake proof of vaccination deserves to face "the toughest penalties." He added that "no one likes restrictions, but immunization is the key for surviving the pandemic."