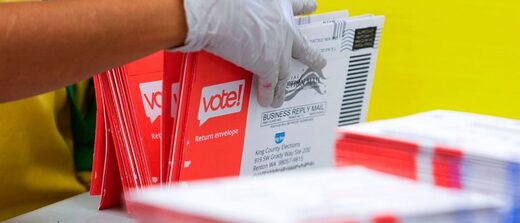 New York City residents have reported receiving ballots with wrong information, sparking confusion and a response from the city board of elections department.
Multiple voters who live in Brooklyn have reported errors — including a wrong name on their ballot envelope — which would invalidate their ballots, according to
Gothamist
. The error was due to an "outside vendor error," the New York City Board of Elections
said
Monday in a tweet instructing residents on what steps to take if they encounter the error.
"I just got my New York mail-in ballot today and the security envelope I'm supposed to put it in and sign has some other guy's name and address on it," Nathan McDermott, a CNN reporter and Brooklyn resident,
tweeted
Monday.