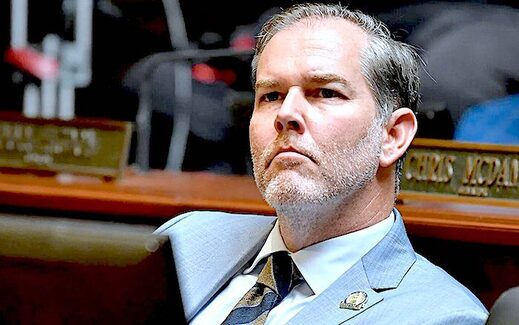 Kentucky lawmakers voted to lift a statewide public school mask mandate late Thursday after an emotional debate. Republican state Sen. Max Wise, the bill's sponsor, said during debate:
"This bill will give local control back to the districts — not mandating they do, not mandating they don't. They make the decision of what they think is best for their constituents in their communities."
Democratic Gov. Andy Beshear vetoed portions of the bill,
which gives local school boards the authority to make masking decisions,
but was quickly overridden by the Republican-led legislature.
The bill also affects childcare centers.
Its passage came at the end of a special session called by the governor to address a coronavirus surge that has o
verwhelmed hospitals
in the state. Democratic Sen. Reggie Thomas claimed during the debate:
"This bill ... is really a life-and-death bill. If we eliminate mask mandates, then we are putting all children and all school personnel at severe risk."
Republican Rep. John Blanton said
the bill removes a "one-size-fits-all" approach:
"We are not taking masks away from your children today. Masks are still part of the tools that's provided for each and every school district across this state."
The bill also aims to keep children in the classroom as much as possible
by limiting remote instruction to a particular school or classroom - instead of the entire district - when there's an outbreak.
Another bill passed Thursday night bans statewide mask mandates, also leaving that power to local governments and businesses.