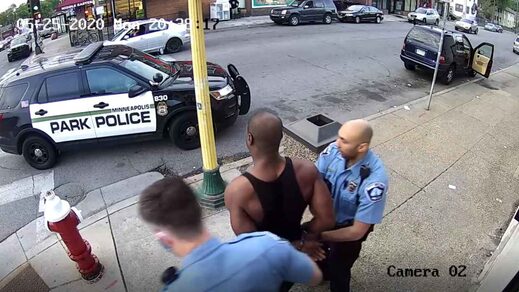 Police body-camera footage of George Floyd's arrest in Minneapolis has been leaked, revealing Floyd was in significant distress - and possibly intoxicated - long before Officer Derek Chauvin knelt on his neck.
One of the videos, which reportedly came from the body camera of Minneapolis officer Thomas Lane, starts with the cops pulling Floyd over and ends with their efforts to push the increasingly panicked 46-year-old security guard into a squad car. The
other
- much longer, extending over 18 minutes and allegedly taken from the body camera of Officer Alexander Kueng - starts inside the store where Floyd allegedly tried to pass a counterfeit bill and ends with police discussing the arrival of the ambulance as they restrain Floyd on the ground.