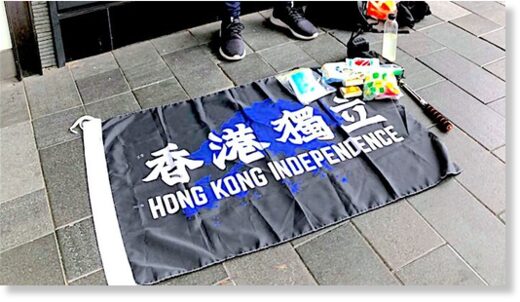 A man holding a Hong Kong independence flag became the first person to be detained under a new law introduced by China. As protests over the legislation gain foreign support, Beijing said other nations should stop interfering.
Hong Kong Police tweeted that the man was arrested for holding the independence flag in Causeway Bay, "violating #NationalSecurityLaw," and added that
it was the first arrest made since the law has come into force.