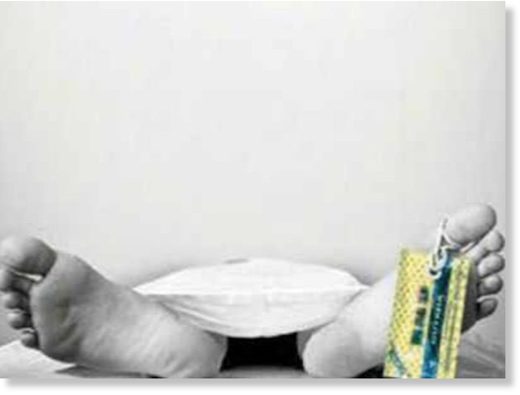 In first documented case of its kind in India, a woman was recently officially declared dead twice by two different city hospitals, and on both occasions she was alive until being declared dead.
The 45-year-old woman, who was earlier declared dead by another hospital, was brought to the Emergency of the Government Medical College and Hospital (GMCH)-32, Chandigarh. Her carotid artery pulse was beating, her ECG showed spikes and her vital organs were intact. However, after undergoing treatment for two hours, she died.
The case was reported by the GMCH 32 doctors recently at their conference.
According to them, last month, the woman was declared dead in the Government Multispecialty Hospital (GMSH)-16.
However, after a gap of 3 hours, when the body was packed and kept in the ambulance, her relatives noticed signs of her body regaining life.
"She was taken to GMCH-32 and admitted to the Emergency and given treatment.
However, she died again after 2 hours. In medical terms, this is called 'Lazarus phenomena' and worldwide only 38 such cases have been reported so far,"
said Dr Dasari Harish, head of the forensic medicine department, GMCH-32.