Jewish groups and academics are finally exposing the UK establishment's smear campaign to silence criticism of Israel and destroy the left.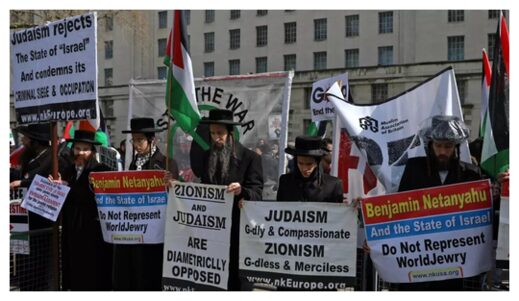 There has been a wave of highly damaging but unsubstantiated allegations of antisemitism against students and academics, according to a new
survey of British universities
.
In 38 of 40 cases brought against lecturers, students, student unions and societies in the five years to 2022, no evidence was found to support the accusations of antisemitism. Hearings in the other two cases have yet to conclude.
Hidden in the raw figures is the
enormous toll such false allegations take on the accused: personal suffering and reputational and career damage, as well as the additional chilling effect on academic freedom in the wider university community.
That is unlikely to be an unfortunate side product of these allegations. It seems to be precisely their point.
Brismes, a group representing British academics studying the Middle East, published the survey findings in a report this month that suggests wrongful or malicious claims of antisemitism are likely to increase in number.
The spate of allegations was unleashed after universities began adopting a revised, and highly controversial,
definition of antisemitism
issued by the International Holocaust Remembrance Alliance (IHRA) in 2016.
Three-quarters of universities have now rubber-stamped the definition after Gavin Williamson, as education secretary,
threatened in 2020 to
cut the funding
of any that refused to do so.
A majority of the IHRA's 11
illustrative examples
- some of which, as the report notes, contradict the main definition - shift the focus away from the traditional meaning of Jew-hatred to emphasise criticism of Israel.
As many warned, that has handed Israel's most staunch supporters
a dragnet
they can use to smear anyone expressing solidarity with Palestinians against Israeli oppression, while
intimidating onlookers
into a complicit silence.
In truth, that was always the aim. The IHRA definition grew out of covert efforts
by the Israeli government
to blur traditional distinctions between antisemitism and anti-Zionism to shield itself from critics, including human rights groups, who were highlighting Israel's apartheid rule over Palestinians.