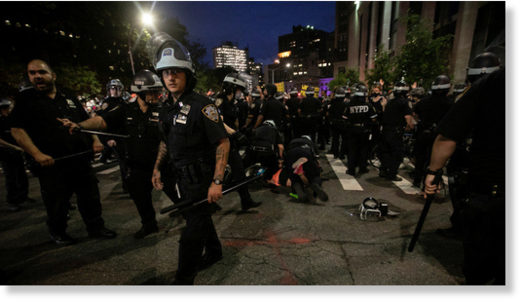 The NYPD said an officer was stabbed in the neck and two others were shot late Wednesday night in Brooklyn.
All three are expected to survive. The suspect is in critical condition.
The FBI released a statement, reading in part, "We respond as if one of our own was attacked, and we will use every federal statute available to hold the perpetrator accountable."
NYPD Commissioner Dermot Shea said
two officers were assigned to prevent looting
at the corner of Church and Flatbush avenues in the Flatbush neighborhood.
Around 11:45 p.m.,
a 20-year-old man allegedly walked up to the officers, took out a knife, and stabbed one of them in the left side of the neck.
Police said
the suspect then stole a gun from the officers
.