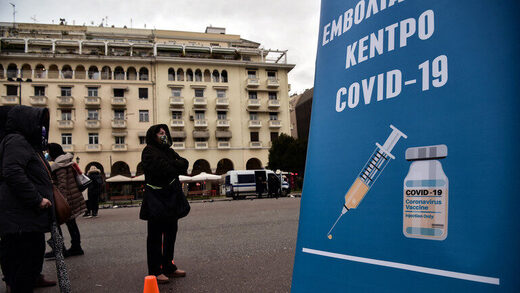 The Greek prime minister has made a final appeal to the country's senior citizens to get inoculated before monthly punishments for violating the country's vaccination mandate kick in next week.
"Our fellow citizens who are over 60 and still unvaccinated - I encourage them today: take this step," Prime Minister Kyriakos Mitsotakis said during a visit to a health center in Megara, near Athens, on Saturday.
"Protect your life and the lives of those you love, and understand that the vaccine is safe and saves lives."