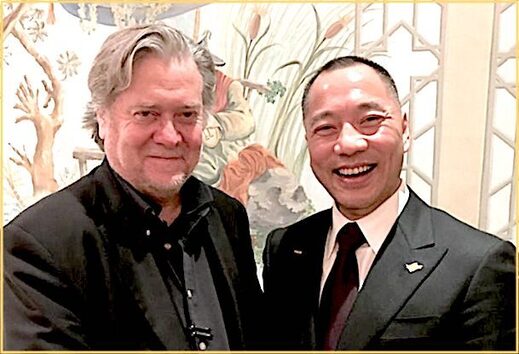 A Chinese tycoon
wanted in China and closely tied to president Donald Trump's former political advisor Steve Bannon was arrested in New York Wednesday and
charged with bilking some US$1 billion from supporters of his anti-Beijing activities.
The US Justice Department accused Guo Wengui and still-at-large British co-conspirator Je Kin Ming of stealing funds from participants in an investment scheme
so they could buy luxuries, including a yacht, a 50,000 square foot (4,645 square meter) mansion and a US$3.5 million Ferrari.
A court official said late Wednesday that Guo pleaded not guilty but consented to detention in an initial arrest hearing.
Hours after his 6:00 am arrest at his Manhattan penthouse apartment overlooking Central Park,
a fire broke out in his building, raising suspicions the two could be linked.