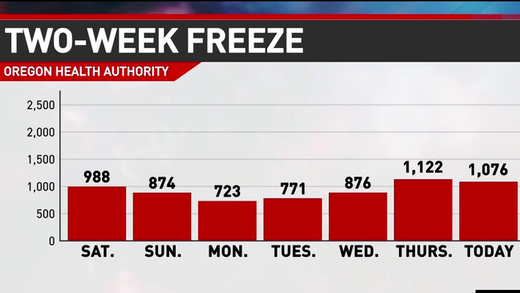 During a press conference Friday, Governor Kate Brown announced a statewide two-week freeze, and implemented new measures to limit group activities in an effort to slow the spread of coronavirus.
According to the governor's office, the two-week freeze measures will be in effect from November 18 through December 2 for the entire state. In Multnomah County, however, the freeze will last until December 16.
Officials say these risk reduction measures are critical in limiting the spread of coronavirus, reducing risk in communities more vulnerable to serious illness and death, and helping conserve hospital capacity.