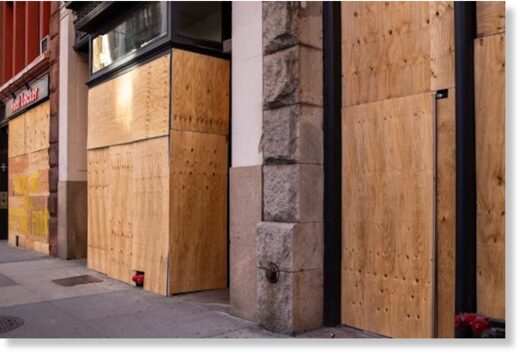 Will this be the last "somewhat normal" holiday season for U.S. retailers? Normally, the holiday season is the most profitable time of the year for our retailers, but it has become clear that holiday spending is going to be way down in 2022. Meanwhile, there are a couple of long-term trends that won't be going away any time soon that are squeezing the life out of the industry from both sides. If those long-term trends cannot be reversed, we will soon see a lot more decaying buildings with boarded up windows where thriving retail establishments once existed. The health of the retail industry is critical to the health of the overall U.S. economy, and right now the outlook for the future of the industry is not good.
Earlier today, I came across a brand new survey that discovered that more than a third of all Americans
"plan to spend less on holiday shopping in 2022"
...
As inflation forces consumers to spend more on gas and groceries, about 1 in 3 Americans (34%) plan to spend less on holiday shopping in 2022 than they did last year, according to a new Clever Real Estate poll of 1,000 Americans.

Retailers have taken notice, hosting holiday sales earlier than normal and ratcheting up discounts to move merchandise. Stores want to draw attention to deals now before Americans decide to cut back further on nonessential spending — especially when 58% of the country already reports feeling worried about finances.