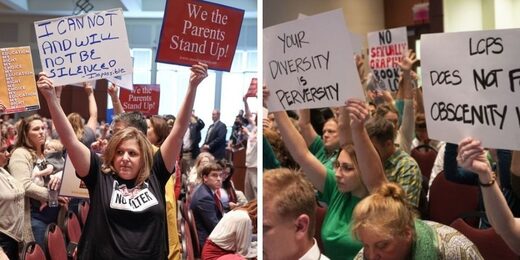 The parent of a Loudon County, Virginia student accused the school district of covering up the sexual assault of their teen daughter that occurred in a gender neutral bathroom back in May.
Scott Smith, the parent of the student that was sexually assaulted, protested the Loudoun County school board on June 22 with hundreds of other community members.
Smith was arrested that evening
when the school board pushed for law enforcement to deem the meeting an "unlawful assembly" after individuals vocally opposed the school's transgender policies.